Our Mission:
To increase effectiveness and competitiveness of our clients' businesses by providing them with the best management teams.
At the same time, we improve the market capitalization of top managers by enabling them to join the best companies in the marketplace.
We promote the living standards of the Russian population.


Our Values: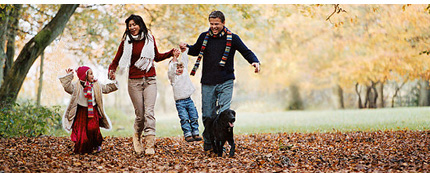 The best people for the best companies! A person occupying his or her proper position is of the greatest use to business, society and to themselves. There are no losers in such a situation. Successful companies and industry leaders, need professional top managers.


Our Advantages:
We are leaders in providing services in executive search for every industry segment where we work. The combination of year-long experience with the potential of young ambitious staff helps to maintain the highest quality standards of our services.
Therefore:
- As a client you may be sure of getting useful advice before concluding a contract. At the initial stage of our cooperation, we will provide you with a current analysis of the labor market and with information on suitable applicants. We take up any project, only when we firmly believe in our ability to find the required professional. Your time is saved by thorough screening and presenting competent and interested applicants. We select the top managers who are capable of meeting the assigned tasks most efficiently.
- As an applicant you will get an optimum solution for you further career growth after we have compared your potential with your personal needs. Our consultant may be present at job interviews, if necessary. We are always within easy reach and ready to support you during the whole adaptation period which may be as long as 12 months. Upon conclusion of each project, you will always get our feedback.

- As an applicant for our internal positions you are going to work with a team of young successful and talented people, holders of graduation honors, winners of international competitions. We cooperate with the best Russian universities and institutes and provide personal training for each employee under our dedicated programme of consultant education.

- As an investor you are going to invest in a stable profitable company .A Strategic partnership with our company will allow you to take a leadership position in the Russian executive search market in the shortest possible time. Nowadays returns on investments in the intellectual property business are much higher than those made in other sectors of the economy.

All these advantages enable our firm to adhere to the basic


Principles of Our Work:
- Personal relationship.
Executive search requires confidential relations based on partnership. We maintain close cooperation with our clients and applicants at all stages of any project.
- Integrity and dependability.
We are well aware of the responsibility for maintaining confidentiality of information imparted to us in the course of work. Adhering to professional ethics, we comply with the interests of our clients and applicants and fulfill all our obligations.
- Professionalism.
The consultant's working day may not end at six p.m.: our work has become a way of life. All our experience and skills are used to improve our performance from day to day.
- Quality.
We have accumulated unique experience in executive search, and it has formed the basis of the technology maintained to the world's highest standards. We realize that quality is the corner stone of our common success.



The Combination of the above principles makes us leaders in the executive search industry, promotes permanent improvement of our performance and allows us to effectively cooperate with our clients and applicants on a long-term basis.